The great thing about fashion and fabric developments today is that there is more accessible fashion on the high street; stretch and recover fabrics and innovative fasteners to make clothes easier to get on and off and hard-wearing too. Our Occupational Therapy team has many years experience of addressing clothing conundrums and we keep up with suppliers who use the latest advances in fabric technology and design.
Getting dressed and undressed can be difficult when activity is limited by weakness, reduced movement, pain or fatigue. We can show you some ideas to make this easier for you.
Fasteners can be fiddly so avoid them when you can; consider stretch fabrics and styles with elasticated waist.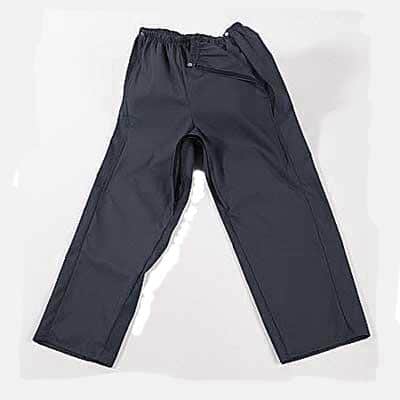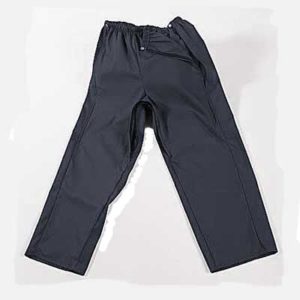 Velcro is often seen as the answer to all fastener issues but we don't recommend Velcro fastenings at the fly or waist band or on shirt fronts or cuffs, as it is not secure when under pressure. A zip with a large tab is more secure for the fly and we can show you some off the peg and some DIY solutions to make zips easier to manage.
A large button sewn on with elastic thread or a large flat trouser hook will give a secure hold at the waistband. Buttons sewn on with elastic thread are also easier for shirt fronts and cuffs.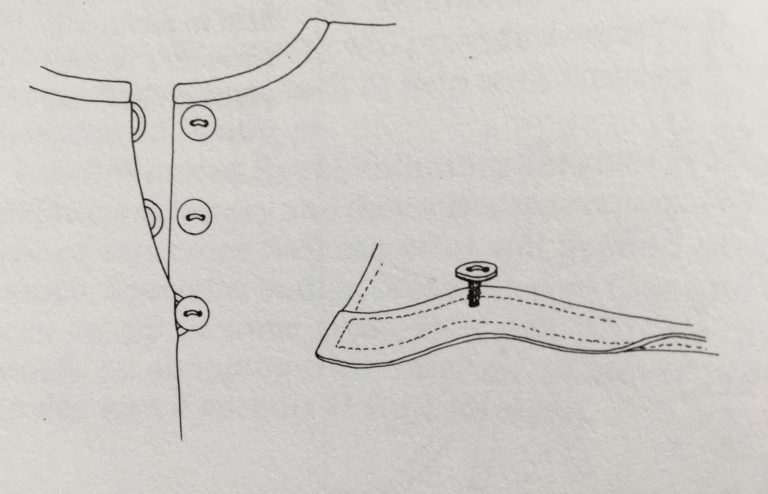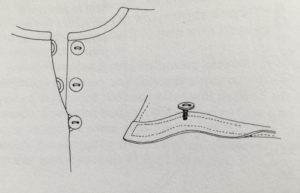 We have examples at the Independent Living Centre that we can show you.
Socks are available with less lycra and soft tops, these may be easier to get on and off than traditional socks. We can also give you details of suppliers who make socks without seams, to reduce pressure on delicate skin.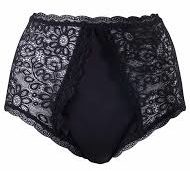 Pants that are loose fitting with less elastin content are easier to get up and down when dressing and undressing, as are skimpy tanga or bikini briefs and loose fitting bloomers. All in one 'body' suits with crotch fasteners may also be easier for you to get on and off, particularly if you have difficulty reaching down to your feet. Our list of clothing suppliers will help you find the right pants for you, we also have an impressive selection here for you to look at. Men's cotton boxer shorts are usually looser than pants made with a stretch jersey fabric, and may be easier to get on and off.
Bras can be particularly difficult to get on and off. Pull on bras may be a simple solution, but sports styles have a lot of lycra and can be difficult to get on and off. Look for 'comfort' pull on bras with less lycra content as these are softer easier to get on and off, Patra have a good range and speak to our team about other suppliers. If you have difficulty raising your arms you may find that you can pull a comfort bra on over your feet like pants and then up your body slipping the straps up your arms and on to your shoulders.
Front fastening bras are next on the list of accessible options. The bra fastener is easier to reach at the front and fiddly fasteners can be replaced with larger hooks, or even magnets to make it even easier. Velcro on its own is not secure enough to hold a bra closed, but can be used with a strap and D ring for a secure and easier fasting. Give us a call for instructions on how this can be done. We have some DIY examples at the centre, as well as some pull on and front fastening bras for you to try.
If you use a wheelchair you have probably found your own solutions to the issues of wear and tear, comfort and fit that arise when seated for a long time and when propelling your chair. We have some trousers that have been designed to address that issue of trouser fit when seated; with a waistband that is higher at the back and cut away at the front to give a smooth line and a comfortable fit. We have a list of the specialist suppliers who make these trousers including the innovative range from Able2Wear 
Drop front and side opening pants may be easier to remove when transferring onto the toilet or when using a portable urinal. Visit Discretely Different and Adaptawear for examples.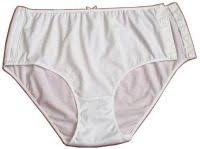 Coats may be difficult to get on and off when seated and we have some coats that open at the back for easy access when seated, as well as capes and covers and information about suppliers. You may have found your own outerwear solutions from the innovations in sports wear; the shorter jackets with longer backs designed for cycling can fit well if you are propelling a wheelchair or scooter. We would love to hear what solutions have worked well for you so we can share those ideas with others.
We can show you some padded wheelchair gloves that protect your hands when propelling your chair, we also have some rim padding solutions, which some people prefer.
Plus size clothing may seem difficult to find on the high street and some manufacturers who make larger size clothes assume that person is also taller than average. We have lists of a few suppliers who make plus size clothes in shorter sizes and companies who sell smart and casual plus size clothes. Give us a call or email us and we can send you more information.