If you are having difficulty getting to the toilet on time you should speak to your GP or the local bladder and bowel service to see if there is a medical cause that needs addressing.
Our clothes can slow us down if we are having difficulty getting to the toilet on time. Come and talk to our team, in confidence, about clothing solutions that may help.
Fasteners can be fiddly and slow us down when rushing to the toilet, avoid clothes with fiddly fasteners and consider elasticated and stretchy styles. Trousers with an elasticated waist are easier to raise and lower in a hurry but an elasticated waist and a fly fastener are more convenient when using a urinal and for men who stand to use the toilet. Velcro is often seen as the answer to all fastener issues but Velcro fastenings at the fly or waistband are not secure when under pressure. Velcro can be helpful when used on a belt that secures by folding it back through a D ring or buckle as this gives it a secure hold, like this belt from Able label. We have examples at the Independent Living Centre that we can show you. Zips are the most reliable fastener for the trouser fly; choose zips with a large tab for easy grip with a large tab or an off the peg, easy grip zip tab or loop. We can show you solutions that you can make or buy. Trousers with a longer, 12" zip are easier for men who stand to use the toilet. We can let you know where to buy these trousers with a longer zip and show you other designs that may help you avoid delay with fiddly fasteners.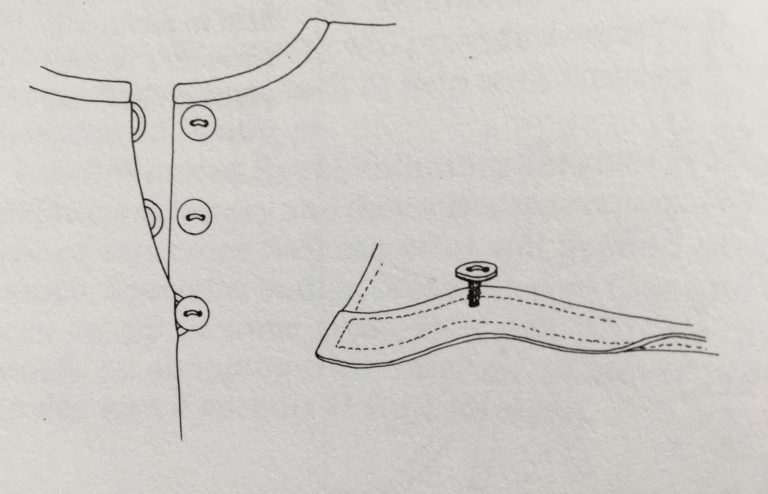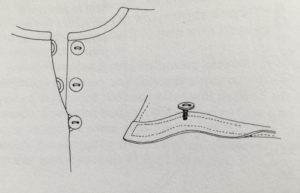 A large button sewn on with elastic thread or sewn on with a long shank can make trousers easier to do up and undo when going to the toilet.
A large flat trouser hook will give a secure hold at the waistband and maybe easier than a button.
Pants that are loose-fitting with less elastin content are easier to get up and down in a hurry, as are skimpy tanga or bikini briefs and loose-fitting bloomers. We can help you find pants that may help you get to the loo on time. We have an impressive selection for you to look at and we can let you know where they can be purchased. Loops stitched to the side of the pants can help you pull pants up after using the toilet.
Drop front and side opening pants can be easier to remove when transferring onto the toilet, particularly if transferring from a wheelchair or when using a portable urinal. We have a range of lovely styles like these from  Discretely Different
Crotchless bloomers are useful for easy access and are still made by one or two specialist companies, contact us for information about these suppliers.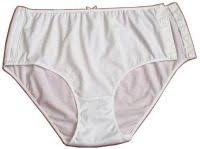 Clothing solutions to prevent leakage
Pants with built-in pads for men and women are useful for occasional leaks like these pretty ones from Able label  We can show you a range of styles available including traditional styles and boxer shorts, bikini pants, and even thongs. Built-in pads tend to be more comfortable than disposable pads but when wet the whole pant must be changed, whereas disposable pads can be removed and replaced more easily.
Pants to hold pads in place are rarely needed as modern disposable pads are very absorbent and usually have a waterproof layer for extra protection as well as adhesive backing to keep them in position. We can show you the range of pants with a pocket to hold pads and close-fitting net pants to go over pads.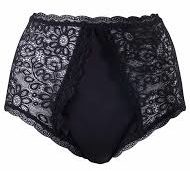 Waterproof pants can give extra protection from leaks, we like the styles from Confitex.
Swimwear with built-in protection is available for adults and children from some online suppliers like Incy Wincy We can tell you about other specialist suppliers too and show you some nice examples that we have here.
Clothing solutions when using an Ostomy bag
High waist pants and trousers are designed to ensure comfort, function, and security when using an ostomy bag; we can share our information with you about current suppliers like Respond plus and designs.
Clothing solutions when using a catheter
Pants and trousers with side or crotch fasteners are helpful for self-catheterisation and for emptying leg-worn catheter bags and are also helpful for people who need assistance from carers to remove trousers when lying down. Trousers with side fasteners are available from a few specialist suppliers, the zips need to be long enough to make a useful opening. We can show you the designs that we have at Independent Living Centre like these from Win health and give you a list of other suppliers too.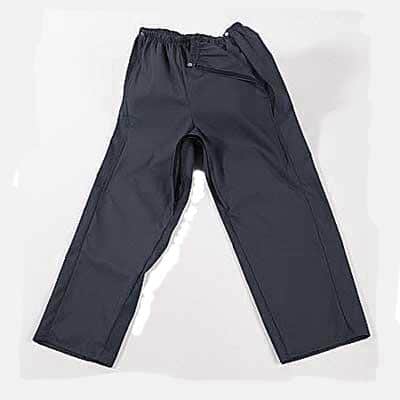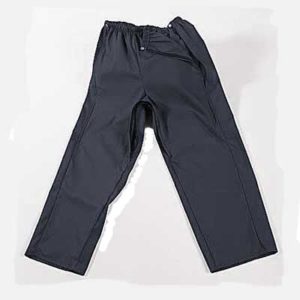 Wrap-around skirts may help with access when using catheters.
Leisure trousers with knee, ankle, or side zips from local sports retailers can also help with access to catheter bags.
Wide-leg stretch trousers may be useful as they can be pulled up to access the bag for emptying.
Clothing solutions when using a hoist to get to the toilet
Side openings and drop panels on pants and trousers enable people to be comfortably dressed without compromising access when using a toilet sling. We can show you the best ones. All-in-one underwear with crotch fastenings also helps when transferring to the toilet with a hoist and sling.
Wrap-around skirts may be helpful to maintain style and dignity when using a hoist sling to get to the toilet, the Able Label have some in their range.
Drop front and side opening pants can be more accessible when using a hoist sling to transfer on and off the toilet.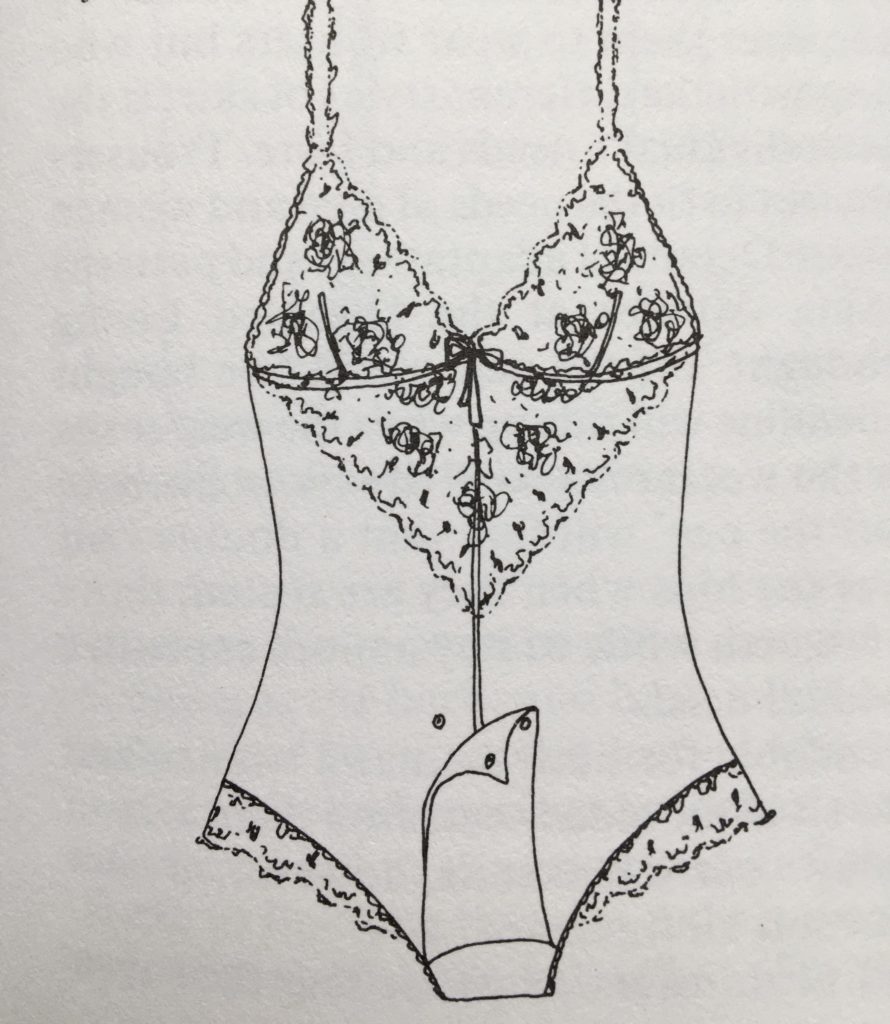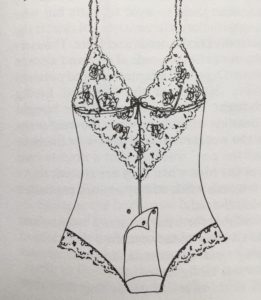 Plus size clothing solutions to support continence
Pants that fit are important to hold pads in place and for comfort and to reduce the risk of moisture lesions in areas where skin touches skin such as buttock cleft, groin, inner thigh, and under the pannus. Pants up to 10XL or size 26 for men and women can be purchased from some suppliers on our list. We love the soft quality cotton range from The Big Bloomers company and we can show you the styles we have at the Independent Living Centre.
Other services that might help
Local Bladder and Bowel services: contact GP for initial referral
The Bladder & Bowel Foundation: 01926 357220 www.bladderandbowelfoundation.org
Bladder and Bowel UK Tel: 0161 607 8219 www.bladderandboweluk.co.uk