Pills, liquid medicine and ointments can be tricky to take and apply if you have problems with strength,  movement, or sensory loss. Our Therapists can help find the right equipment to help.
Medication packaging can be difficult to open and when you visit the Independent Living Centre you can try gadgets that will help you open plastic packaging, safety lids and even pop the pills out of blister packs! We can also show you a variety of medication storage containers, that open with flip-up, screw-top or sliding lids so you can find out what works best for you. If you are concerned about medication safety at home, we can give you advice about safe storage and lockable safes. Medication storage containers with labelled lids may be all you need to make sure you take the right dose at the right time, some have braille and textured labels to help you identify the right dose. We can also talk to you about talking labels for your medication and phone apps that can read medication labels.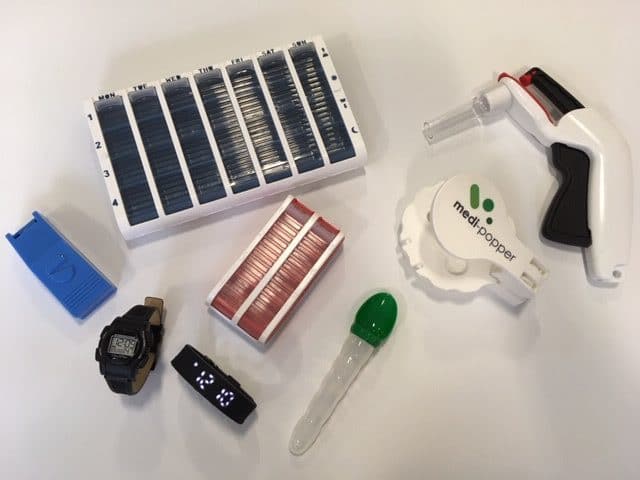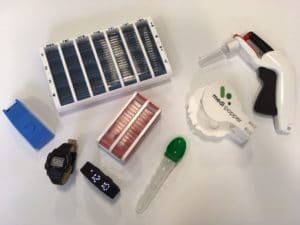 Swallowing medication can be difficult and we can show you a pill-splitter that helps you split some tablets into a manageable size for swallowing. The flexi cup has soft sides to enable squashing into a funnel shape for a spill-free dose of medicine, and the cutaway rim fits around your nose to enable drinking without tipping your head back. Dosego has a really interesting range of medication management equipment, and we have them at the Independent Living Centre for you to try. We particularly like the Spilly Spoon which holds liquid medication in the handle of the spoon to avoid spillage. We also like the Pilgo pill swallowing cup with a spout that holds the pill, so that when tipped you can take the tablet with a swallow of water at the same time, to ease it down.
Applying creams and ointments can be tricky and it might be worth talking to your pharmacy to see if there are any spray-on alternatives. At the ILC you can try a range of long-handled and angled pads to see if they help you to reach those out of reach places.
Reminders are useful to ensure medication is taken on time. It can show you simple mobile phone apps that can be used to remind you to take your medication; they can also send a message to your friend or family to let them know if a dose may have been missed. We can also show you watches with built-in alerts to prompt you to take your medication. We have a range of automated pill storage devices, some with built-in alarms, some that open automatically at the right time and some which can be connected to a care alarm call centre or to someone's mobile phone to alert them when tablets have not been dispensed. We can show you a range of electronic reminder screens that can be set up to give you audible or visual reminders during the day or night to help you take your medication on time and manage your daily activities.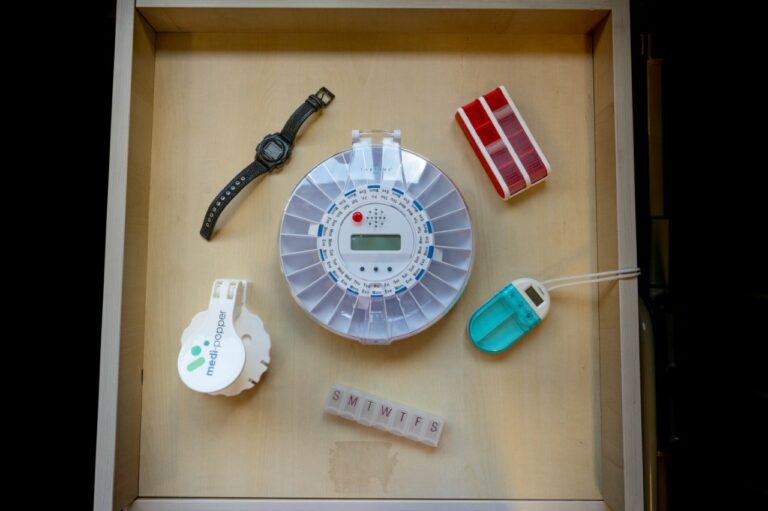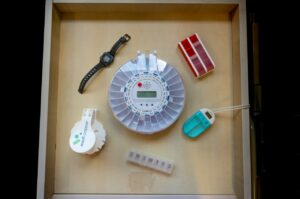 See our apps suggestions to help with medication management.