Finding the right clothes or recognising clothes may be a problem if you have reduced vision or recognising colours and garments.
Talking labels and colour recognition gadgets are so helpful to enable someone with a visual impairment to find the right items when choosing clothes and getting dressed. We can signpost you to the RNIB and Cobolt other online specialists who supply these gadgets.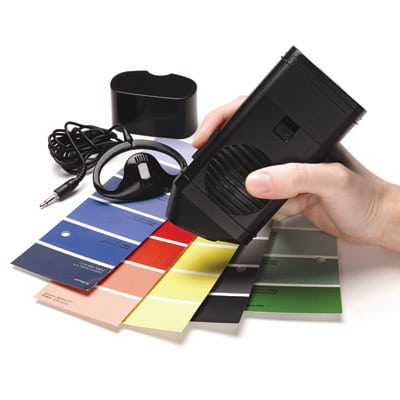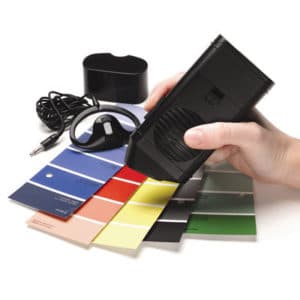 Apps are available to help with colour recognition and reading labels and our Occupational Therapists review these apps so that we can advise you about what might work for you. Be my eyes is an amazing app and service to help you get a guidance and a second opinion when shopping or choosing an outfit at home as sighted volunteers can see your selection via the app and chat with you about your choices. See our App reviews on this website.
Sensory loss : Devon has some great local services to support people with sensory loss to find equipment and solutions to stay safe and independent at home.
Devon in Sight (Devon Association for the Blind): www.devoninsight.org.uk
Jasmyn House Sensory Resource Centre For Torbay residents (Sight & Hearing): 01803 527776
See Hear Centre Barnstaple For North Devon residents (Living Options): 01271 373236
Sound Base: For Exeter and East Devon residents: 01392 424018
The national charity The Thomas Pocklington Trust can give information and advice about gadgets and appliances to help anyone living with sight loss www.pocklington-trust.org.uk