We all function better when we have had a good nights sleep. Our bedrooms are important places where we should feel comfortable and relaxed for restful sleep. Comfort and sleep quality can be compromised if we are unable to adjust lighting, warmth and our position in the bed. Getting around in the bedroom can sometimes be risky if you have reduced mobility, strength, balance or vision. If you care for someone at home, the night times can be stressful, as you listen to hear if they are awake or need assistance. Our Therapists can show you TECS equipment to help you both sleep well, stay safe and have independence in your bedroom.
Lighting is important in the bedroom so that you can have darkness when you need it for sleep and appropriate lighting for safety and independence at night or on dark winter mornings. We can show you our favourite 'quick fix' lighting solution, which is the plug-in movement sensor light. These can be positioned in power sockets around your room in hallways and landings and near bathroom doors and they will light up as you move toward them, illuminating your way to the bathroom or to the main light switch and reducing the risk of falls or disorientation. We can also demonstrate side lights that are operated with a remote control and lights that can be switched on and off with a smart home technology and this under bed movement sensor light from Ravencourt.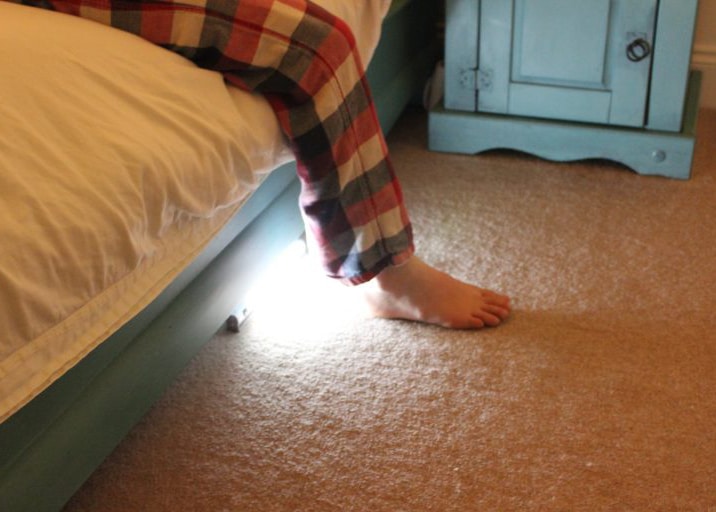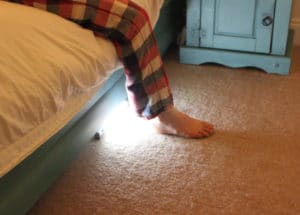 Curtains may be difficult to reach and heavy or awkward to open and close. Technology can be installed to enable you to open them for daylight and close for privacy whenever you want. Most curtain suppliers will supply a simple pull cord curtain open/closer system, give us a call for information about these. If you need something powered, we can show you a simple system that operates at the touch of a button or through a remote handset.
Clocks and reminders are useful in the bedroom to help distinguish day from night. We can show you simple clocks with a clear illuminated digital or analogue display and clocks which let you know the time of day for example 'Day Time' 'Night Time' in words or pictures or clocks that can be personalised too with a message to help you do the right thing for example 'stay in bed until 7am'. These clocks work well to help with orientation and reduce risk of falls at night. Most of the clocks are set up to dim the illuminated screen at night.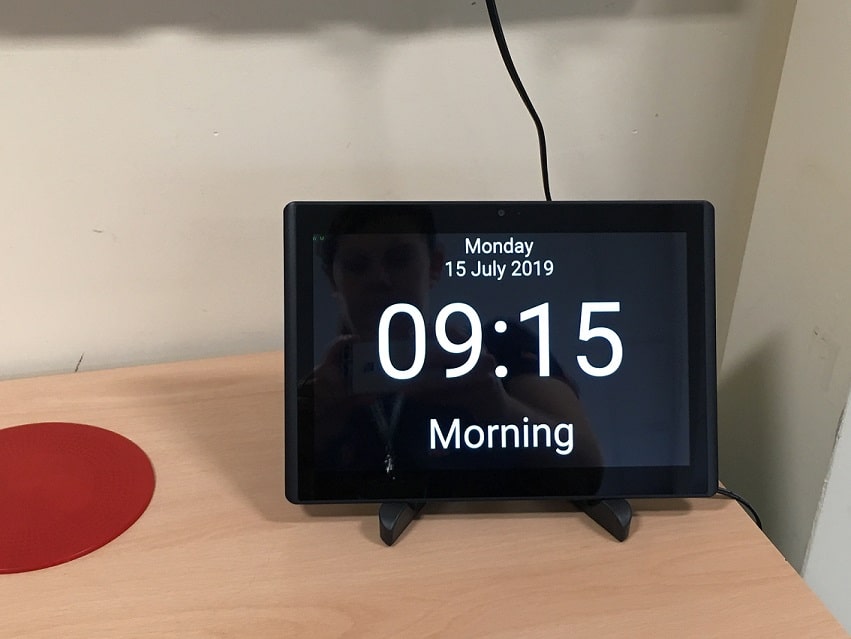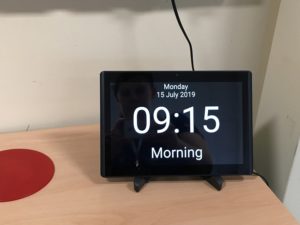 Occupancy sensors are placed under the mattress or sheet on the bed to alert you that the person you care for is getting out of bed and may be at risk of falling. The sensor mat can alert you as soon as the person has got up, or the alert can be timed so that the alarm will only be raised if the person has been out of bed for a long time, which may indicate that they have had a fall. When the sensor detects movement from the chair the alert could be an audible alarm or sent to you by a pager or your mobile phone or via care alarm call centre who will contact you. There is the risk of false alerts so it is a good idea to have a chat with our Therapists to consider the options. The person must give their consent for use of any monitoring equipment at home.
Floor pressure mats may be the best solution if the person is at high risk of falling at night and you need to know as soon as they step out of bed at night. The alert will be immediate and can be audible from the mat, or on a pager that you carry. We have some of these that we can show you so that you can make an informed choice about the right solution for you. The person must give their consent for use of any monitoring equipment at home.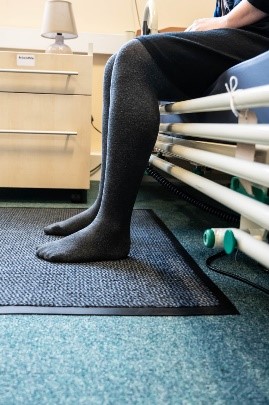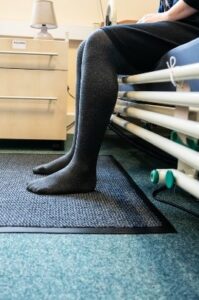 Movement sensors may also help to alert you that someone is on the move at night. These may be standalone devices with an audible alarm or a recorded message for example 'it's night time, go back to bed until the morning' or they can be linked to a care alarm call centre or can be part of a smart home set up through your home Wi-Fi. We can show you examples of these and help you find the right solution for you and let you know which Devon service could provide this for you. The person must give their consent for use of any monitoring equipment at home.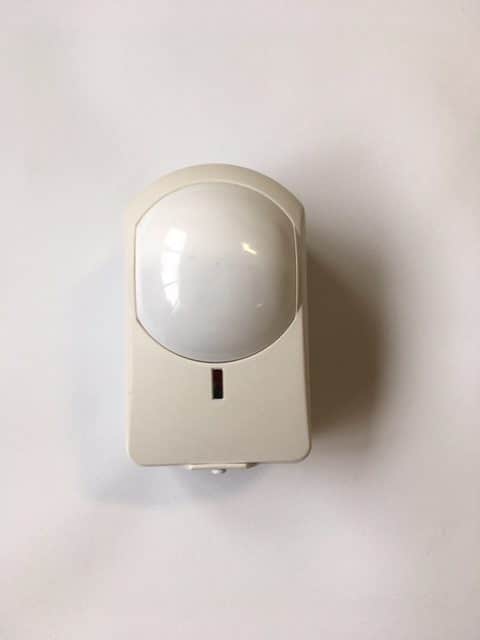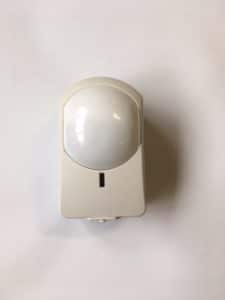 Environmental controls are systems that are set up to enable you to control the equipment and appliances around you and to communicate with friends, family and services. The system can be accessed by switches or voice commands enabling you to switch lights on and off, open and close the curtains, change the channel on your TV or access your computer or make a phone call. If you use a powered profiling bed it may be possible to link the bed controls to your environmental control system so that you can change the position of the bed and stay comfortable at night. Come and see our Therapists to find out about the possibilities and to discuss Devon's eligibility and system for environmental controls provision.
Smart home systems can be set up to keep you safe and independent in the bedroom. The Hive system for example can be set up to control lighting and heating and any plug-in devices as well as cameras to monitor visitors to your front door. If you care for someone else you can use this system (with their consent) to monitor their activity through CCTV cameras, movement sensors and door sensors to enable them to move freely about at home and raise the alarm direct to your mobile phone if they are taking risks, for example, opening the front door at night. The person must give their consent for use of any monitoring equipment at home.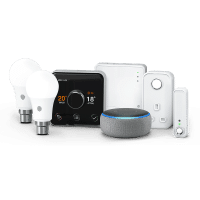 Sensory loss : Devon has some great local services to support people with sensory loss to find equipment and solutions to stay safe and independent at home.
Devon in Sight (Devon Association for the Blind): www.devoninsight.org.uk
Jasmyn House Sensory Resource Centre For Torbay residents (Sight & Hearing): 01803 527776
See Hear Centre Barnstaple For North Devon residents (Living Options): 01271 373236
Sound Base: For Exeter and East Devon residents:  01392 424018
Also the national charity The Thomas Pocklington Trust can give information and advice about gadgets and appliances to help anyone living with sight loss www.pocklington-trust.org.uk