Summer has arrived and it's a great time to get inspired and get out and about! Hundreds of studies have linked spending time outside to better health outcomes. Just being outside in the fresh air can lift your spirits, break up your day and bring you into contact with nature and the community around you.
At the ILC, we have a range of mobility equipment you can trial from walking poles to four-wheeled walkers and mobility scooters as well as powered wheelchairs. We cater to all levels of ability and are constantly researching and updating our knowledge so we can give you the most up-to-date advice.
We recently reviewed the EZ 'Fold n Go walker' which is particularly lightweight in nature and has a very compact folding mechanism. This walker is easy to manoeuvre and provides a less clinical-looking alternative to more traditional walkers. In terms of stability, it may not suit everyone but would be great for people with milder balance problems.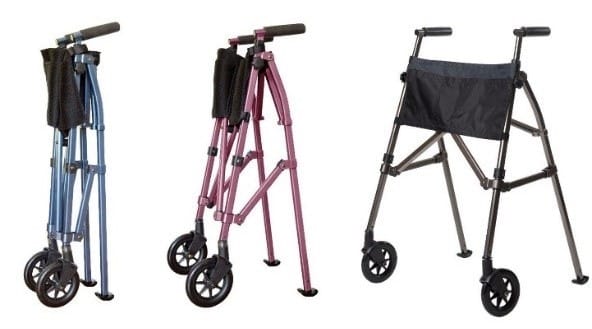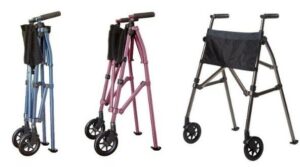 We are also hoping to review the EZ 'Fold and Go rollator' soon which is the outside version of this walker.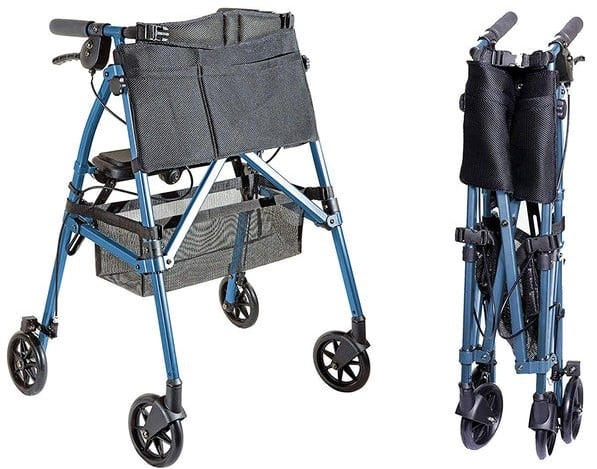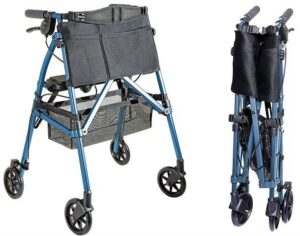 Other equipment recently introduced include the Activator Walking Poles. These are Nordic walking poles which have been adapted and are strapless and have ergonomic grips and can be used for rehabilitative walking. Designed to engage core and upper body for a full body workout whilst providing stability and promoting an upright posture.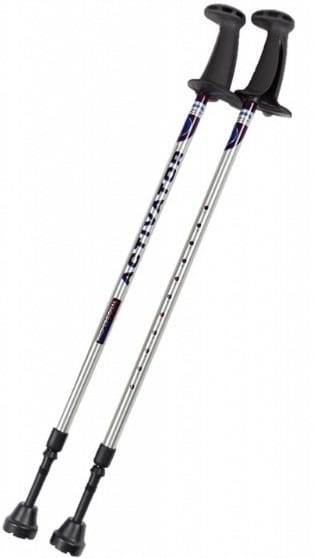 For people with wrist pain or limited grip strength, there are the upright forearm walkers. These walkers allow weight-bearing through the forearm instead of the wrist.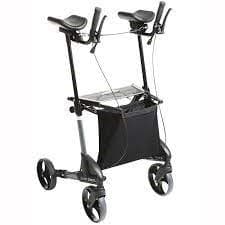 The last of our current new equipment is the Quickie Q400 powered wheelchair. This chair has good maneuverability in tight compact spaces with its narrow base and small turning circle. It sits under tables and can access Wheelchair Adaptive Vehicles (WAVs) with a low seat height from just 415mm.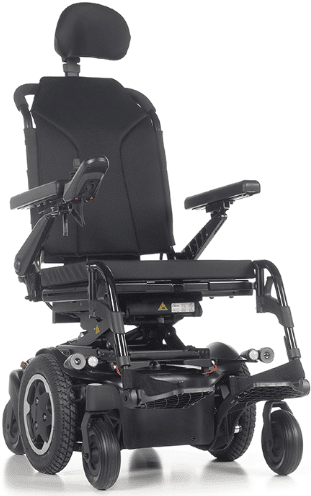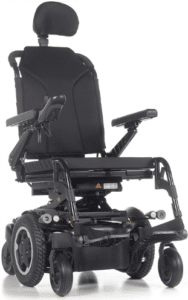 Other equipment which can make getting outdoors easier include grab rails, ramps and equipment to assist with car transfers. We like the Autoslide transfer aid which fits around an existing car seat and makes sideways transfers in and out of a car easier. The Handy Bar, is a device which slots into the U-shaped striker plate on your car door frame. Once attached, it acts as a non-slip handle to push up off when standing up or to steady yourself when sitting down from the car seat. We also have a range of grab rails at the centre and can give advice about ramping solutions and local fitters. Please contact us for further advice.