What's new in 2022?
What's new in the ILC? Our OT team has found interesting new gadgets for you to try when you book an appointment with us.


Mousetrapper has developed a brilliant range of ergonomic computer mice, designed to make computer access easier if strength or joint range is compromised. We have the Advance 2.0 mouse here for visitors to try. It has wrist supports and configurable buttons; give us a call to book an appointment to come and try it yourself.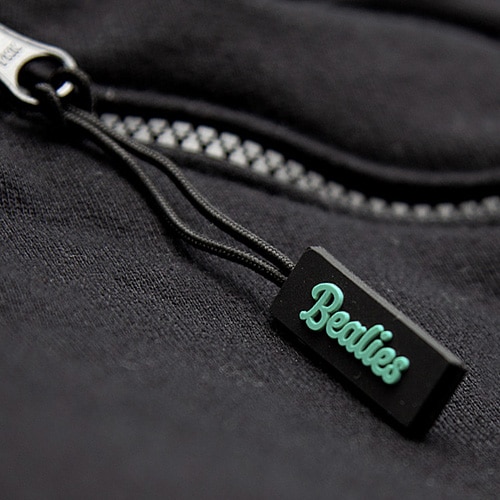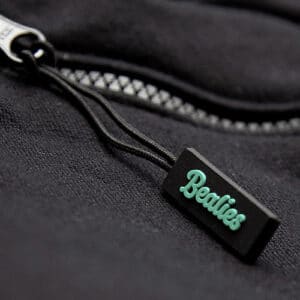 A new addition to our accessible clothing selection at the ILC is the super-soft Unisex Joggers from Bealies Adaptivewear; designed for comfort when sitting, with a handy side zip for self- catheterization.
iDry Ltd has developed an efficient body dryer – great for people who don't have strength, range, or dexterity to use a towel. The big button control can be positioned at any height or operated via Bluetooth from another room! You can see a button-operated version in action at your ILC appointment.
Our Occupational Therapists are always researching the latest innovations in equipment and technology – here are some recent finds.


We love these glow-in-the-dark grab rails from Evekare , sadly we can't find a UK supplier yet, but they sell their products at Homebase, including these neat corner grab handles that double up as a shower shelf.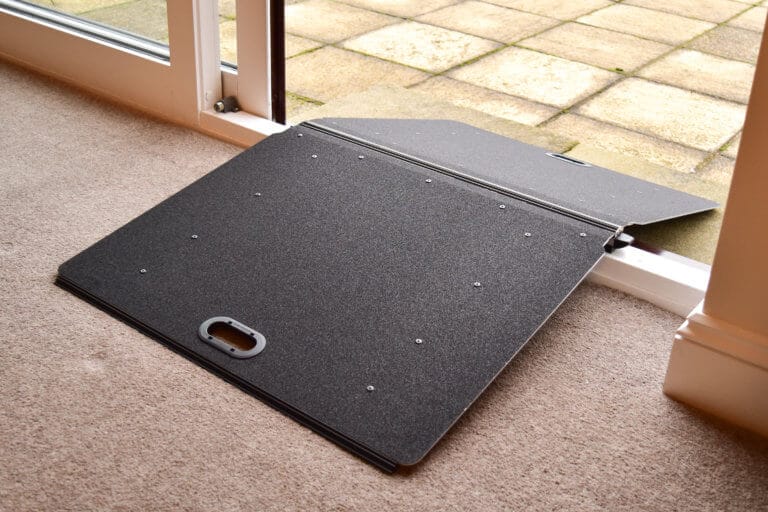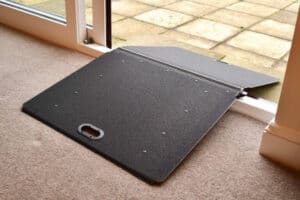 The new Enable Access Butterfly threshold ramp is the first self-adjusting threshold ramp that we have seen. It's pricey but it is so simple to put in place and can be used when out and about as well as at home.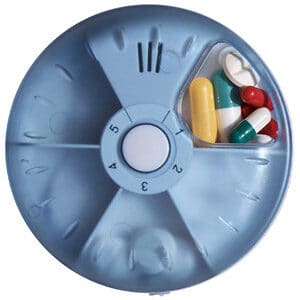 Pivotell has added a new innovation to their range of medication reminders and dispensers. The Minitell is a portable, alarmed pillbox that can be programmed for up to 5 reminders – perfect for when on the go and costs less than £25!
Willow designs have developed an all-in-one bed sensor that can send alerts direct to the carer's mobile phone if the person gets out of bed or is incontinent in the night.
We are pleased to find that Polymorit is selling the TurnAid system to enable a single carer to support a person to turn in bed. It is a powered device and can be operated with foot control, leaving hands free for support and guidance.